Take Advantage Now!
Want To Save Money? Take Advantage Of Our QuietCool Whole House Fan "Special" Today!

Welcome to our website!
Brought to you by Direct Electric Company, Southern California's most experienced QuietCool whole house fan dealer and installer.  Direct Electric Company has installed over 12,000 whole house fans in Southern California.  Direct Electric Company is a licensed electrical contractor, with general liability insurance, workers compensation and bonded as required by the Contractors State Licensing Board. You can check out our license here.  If you want to know more about Direct Electric Company, please visit our official website. This website was designed to help our customers educate themselves about the QuietCool whole house fan products.  Direct Electric Company is here to help you in your quest to a cooler home.  Check out our reviews from satisfied customers on Yelp, Google, Angie's List and many other websites from our actual customers.  For a list of other services we offer, please click here.
How does our Whole House Fan work?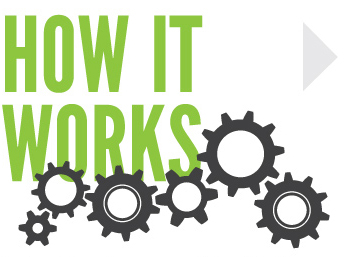 Cools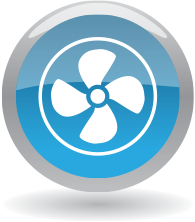 Exhaust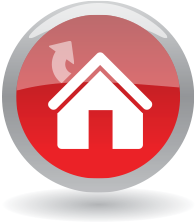 Ventilates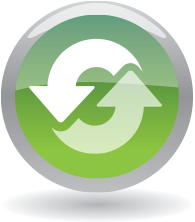 Saves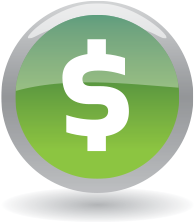 Check out our QuietCool Whole House Fan Products!
Only available through authorized dealers, the Trident Pro Line is QuietCool's top of the line whole house fan product.  Additionally, this line is not sold by e-Commerce sellers or directly to consumers through any other market.  The Trident Pro will help you slash your A/C related electricity costs by up to 90% and can pay for itself faster than any other "green energy" product on the market.  Due to its fan motor and self-contained duct system this fan is whisper quiet because of QuietCool's patented acoustical ducting.  Learn more...
Available exclusively through authorized dealers, the Stealth Pro Line is QuietCool's top of the line whole house fan product. This line is not sold by e-Commerce sellers, or directly to consumers through any other market. New for 2014, the Stealth Pro Line is part of the new Professional Series that come with the all new removable grilles. Stealth Pro Line whole house fans feature an American made AC/DC brushless motor technology which make these fans the highest rated in energy efficiency. These Stealth Pro fans are the best and most energy efficient whole house fans on the market, hands down.  Learn more...
The Classic Line, introduced in 2003 is the "Original" QuietCool whole house fan system.  Ranging from 1,400 to 6,000 CFM the Classic Series is perfect for any size home.  The QC CL 1500 is great for individual bedrooms and independent "zone" control.  In addition, it is the quietest and smallest fan in this series.  While the QC CL 2250 is also a very quiet fan, it is best suited for larger bedrooms, lofts or hallways.  Finally, the QC CL 3100, 4700, 5400 and 6400 are great for large areas and when placed in a central location can effectively cool the entire house with the assistance of some smaller fans.  The Classic series offers a great selection for any type of home and all sizes. Learn more...
The Energy Saver Motors have taken the whole house ventilation industry by storm.  Imagine a whole house fan that moves 1,468 CFM yet draws just 69 watts of power!  Most of all, at just 43 db, it is truly "whisper quiet"!  We're talking about the QC ES-1500, one of many fans in the Energy Saver Series of QuietCool products. This line of fans uses the new AC/DC energy efficient brushless motors, being the most energy efficient whole house fan on the market today along with the Stealth line. The Energy Saving Series comes in many different sizes and are perfect for bedrooms and hallways.  Therefore, these fans are perfect for almost any home. Learn more...
The AFG ES 1500 can help cut electricity cost by up to 10% and pays for itself faster than any attic fan on the market by far!  This fan was added to QuietCool's list of fans in 2011.  This fan is gable mounted, with an AC/DC brushless motor and has an incredible 52 CFM per watt rating!  In addition, this attic fan sits atop the CEC (California Energy Commissions) energy efficiency charts.   No other competitor comes close to its energy efficiency!  Furthermore, attic fans can help ventilate the attic during hot days, unlike whole house fans that work either in the mornings or early evenings.  Attic fans can cool your attic by 30 degrees and as a result increase A/C efficiency.  Learn more...
The QuietCool garage fans are a great addition to the QuietCool line of products.  Garages can get hot and muggy and can be smelly from chemicals and other products. The garage fan will help ventilate the garage, remove odors, clear out muggy and stale air.  Also, QuietCool has 2 different units for the garage, the GA ES-1500 and the GX ES-1100.  Both fans utilize the all new energy efficient AC/DC brushless motors.  In addition, these fans are versatile.  While the GA can be installed in garages with an attic, the GX works best in garages without attic and can be installed through a wall.  The GA ES-1500 has a built in 2 hour fire damper to maintain the integrity of the fire wall in your garage ceiling. Learn more...