HERO Financing

The HERO Financing Program is one of the fastest growing residential PACE programs in the United States. HERO Program is available to homeowners to make energy efficiency and renewable energy upgrades and finance the work through their property taxes!
---
General
What does the name "HERO" stand for?
HERO is an acronym that stands for: Home Energy Renovation Opportunity
What is the HERO Financing Program?
HERO is the #1 energy efficiency financing program in the United States. HERO partners with local governments to make energy efficient, water efficient, and renewable energy products more affordable for homeowners.
How is HERO Financing different than other forms of financing?
HERO is unique in that it provides financing for approved energy efficient, water efficient, and renewable energy products. HERO finances 100% of the cost to purchase and install eligible products. HERO offers low-fixed interest rates, flexible payment terms including 5/10/15/20 years for most products, and repayments are made through your property taxes. Additionally, if the property is sold before the HERO Financing is paid in full, the remaining payments can be passed on to a new property owner.
How is HERO Financing paid through my property taxes?
The repayment of HERO Financing is included in your property tax bill, which is delivered and collected by the County. You will see a line item titled HERO Financing on your property tax bill. If you make property tax payments through an impound escrow account, your lender will adjust your monthly payment to include the amount due for HERO Financing.
Who can apply for HERO Financing?
HERO Financing is available to commercial and residential property owners in many cities and counties across the State of California. To find out if HERO is available in your community please enter your zip code at www.heroprogram.com or call 1-855-HERO-411 (1-855-437-6411).
Are all contractors qualified to install eligible HERO products?
No. Contractors must be registered with the HERO Program in order to be qualified to install HERO eligible upgrades. To register with the HERO Program contractors must be properly licensed and bonded with the Contractors State License Board.
To find a registered HERO Contractor please enter your zip code at www.heroprogram.com to explore the contractors in your community. Property owners are responsible for the selection of the contractor(s) and product(s) necessary to complete their project.
What happens if a property is sold?
Property taxes typically stay with the property when it is sold. Under the HERO Program, when you sell or refinance your property, your remaining payments may stay with the property. However, your lender may require you to pay off the remaining balance when you refinance or sell your home.
Eligibility
What are the eligibility criteria for HERO Financing?
Homeowners who meet the minimum criteria below are eligible for HERO Financing. Specific eligibility requirements for residential properties include the following
All mortgage-related debt must not exceed 90% of the value of the property.
Mortgage payments must be current at the time of application, and property owner(s) must not have had more than (1) 30-day mortgage late payment over the past twelve months.
Property taxes must be current and there must be no more than one late payment in the past three years.
No outstanding involuntary liens, such as tax liens or mechanic's liens.
Property owner(s) must not have had any active bankruptcies within the last seven years, and the Property must not be an asset in an active bankruptcy. However, if a bankruptcy was discharged between two and seven years prior, and the property owner(s) have not had any additional late payments more than 60 days past due in the last 24 months, the property owner may be approved.
Mobile homes must be permanently attached to the property and the owner of the underlying property must be the applicant and be subject to real property taxes
What products are eligible for HERO Financing?
There are more than 900,000 products that are eligible for HERO Financing. Generally, energy and water efficient products and renewable energy systems are eligible. Please explore the list of Eligible Products at www.heroprogram.com for more information. If you wish to install a product that is not on the list contact us at 1-855-HERO-411 (1-855-437-6411) to get an application.
If I owe more on my house than its market value, am I still eligible for HERO Financing?
No. Total mortgage liens on the property cannot not exceed 90% of the value of the property.
Can a mobile home/manufactured home qualify for HERO Financing?
Mobile homes (and manufactured homes) are eligible if they are permanently attached to the real property and pay real property taxes (not DMV fees). The mobile home owner must also be the owner of the underlying land. Since an AVM value is often not available for mobile or manufactured homes, the tax assessed value or recent appraisal value may need to be used for the debt-to-value and Eligible Product costs calculations.
Does a condominium qualify for HERO Financing?
Condominiums may be eligible depending on the Covenants, Conditions and Restrictions (CC&R's) of the complex as well as the physical design of the unit. Condominium owners who apply for HERO Financing may need to obtain written authorization from condominium management stating that the property owner is allowed to install the proposed Eligible Products.
Can a property placed in a trust qualify for HERO Financing?
Yes. Trust property is eligible for HERO Financing if adequate documentation of the Trust, and the applicants' authority under the Trust, are provided with the application. All Trustees must sign all HERO Program documents.
Are commercial properties eligible for HERO Financing?
Yes. Commercial properties are eligible for HERO Financing. Please go to wrcog.herocommercial.com for more information about commercial financing.
Costs + Rebates
Are there application fees?
There are no fees to apply for HERO Financing.
What interest rates does HERO offer?
The interest rate for HERO Financing varies depending upon the term. Terms can range from 5 - 20 years and will affect your rate. HERO payments may be tax deductible, which can lower the effective interest rate.
Can rebates be used with HERO Financing?
Yes, homeowners can still receive any rebate that is offered by their local utility, city, county, etc. HERO Financing does not affect the rebate process in any way.
Program Details
How do I get HERO Financing?
HERO Financing is a simple 4 step process:
1. Apply - Find out how much your home is approved for.
2. Select - Choose the eligible products and select the contractor for your job.
3. Sign - Sign your financing documents.
4. Complete – Finish the installation.
For more information on the HERO Financing process please visit www.heroprogram.com.
Am I required to get an energy audit for my property?
While a residential energy/water audit is not required to participate in the HERO Program, it is recommended in certain cases particularly when you are looking to do whole home improvements for the purpose of maximizing your energy and water cost savings. An energy audit by a certified auditor may be the best way for you to determine which Eligible Products are needed in a home. In addition, the cost of the audit is eligible for HERO Financing along with the Eligible Products themselves.
Do I need to obtain a building permit?
The HERO Program only requires that you comply with the building permit requirements for your city or county, whichever has jurisdiction over your property. If required, you (and your contractors) are responsible for obtaining permits and completing inspections, including final inspection sign-off, from the appropriate City or County building department. You should speak with your contractor for further information.
Can HERO Financing be used for more than one project?
Yes, a property owner can finance multiple projects. However, all projects must be approved in order to make sure they meet efficiency standards.
Can I finance Eligible Products that are already installed?
No. Products that have already been installed are not eligible for HERO Financing.
Who may install HERO Financed products?
Only contractors registered with the HERO Program or a property owner who has signed a Self-Install Agreement may install HERO Financed Eligible Products. Contractors can register instantly at www.heroprogram.com as long as they have a valid California State Business License.
Can a property owner install their own Eligible Products?
Yes, however, the property owner will not be paid for their own labor and must sign a Self-Install Agreement. If the property owner is also a contractor who has registered with the Program and are installing products on their own house, they may be reimbursed for the labor costs of their work crew, but not for their own personal time and labor.
Real Estate Transactions
Can I sell or refinance a property that has an outstanding HERO assessment?
Over 2,000 HERO customers have refinanced or sold their homes. Most homeowners refinanced or sold their home without paying off the remaining HERO balance. However, homeowners should be aware that lending criteria can change and vary between banks. Some banks and/or purchasers require the outstanding assessment balance to be paid off when a homeowner refinances or sells a home.
Our customer service team can assist you with any questions you may have regarding refinancing or selling your home.
Please call 855-HERO-411 to speak with a customer service agent.
Does a home with a HERO assessment affect the buying or selling process?
The HERO Program does not affect the process but does entail providing certain disclosures when selling a property. Real estate agents should disclose that there is an additional tax assessment on the property tax bill, similar to that of a Mello-Roos or Community Facilities District assessment.
How do I find out if a current or new listing has a HERO assessment?
To find out if a listing has a HERO assessment, first ask the listing agent. If the property is not listed with a licensed real estate agent, you may contact the seller of the property and ask if they have selected HERO to finance property improvements. At the time you enter into escrow, the HERO assessment will appear on the preliminary title report, which lists all property taxes on the property.
If a homeowner decides to pay off the HERO assessment at close of escrow, are there fees to consider?
There are no prepayment fees or premiums associated with the HERO Program, regardless of the HERO assessment date. The homeowner will have to pay interest through the next bond payment date.
Is a homeowner required to pay off a HERO assessment at the close of escrow?
HERO assessments are transferable to the new owner upon buyer and lender approval. The homeowner has the option, but is not required, to pay off the assessment, and can do so without a prepayment penalty. To date, 80% of homeowners have chosen to keep the assessment on the property while 20% have opted to pay off the remaining balance.
If I have a client considering purchasing a home with a HERO assessment, do they need to qualify or reapply for HERO financing?
The potential buyer of a home with a HERO assessment does not need to qualify or reapply for HERO. HERO is tied to the property and the tax assessment is automatically transferred with the sale of the property.
Are there any fees to consider in the transfer of a HERO assessment on a listing?
There are no fees associated with the transfer of a HERO assessment for the homeowner, buyer, or agent.
Is there any additional or specific paperwork required for a home with a HERO assessment that should be considered in the buying/selling process?
There is no additional or specific paperwork required in order to facilitate the buying or selling of a home with a HERO assessment.
---
Aqua Financing
---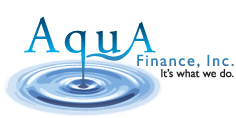 Aqua Finance Credit Application
Why Aqua Finance?
QuietCool fan is pleased to offer financing through Aqua Financing, one of the leading lenders for green technology financing. They have been providing green financing to several different industries in the past decade. This will benefit you by getting your quiet cool whole house fan at a low monthly cost instead of a large up front investment. This will also make it easier for you the client to either repair or enhance your home with any of the other green products or services that we offer, So next time your considering going green be sure to ask your QuietCool fan representative about easy financing through Aqua finance.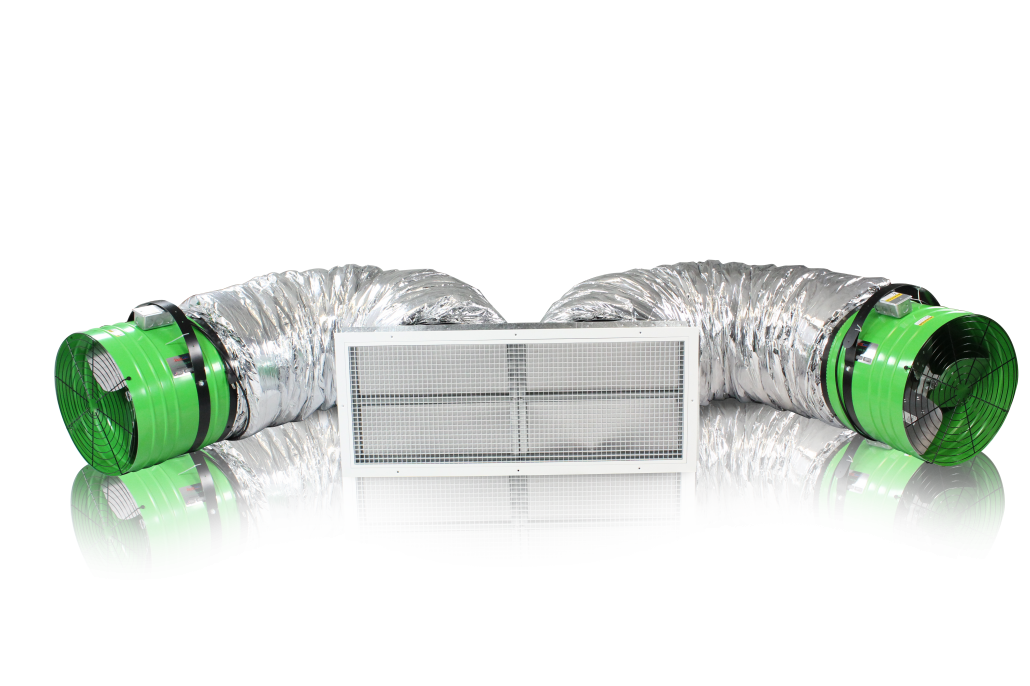 Who Is Aqua Finance?
Aqua Financing, Inc was founded in 1986 by Bob Chadwell. With a background in banking and financing Bob Chadwell created a program that would help families finance their solar panel installs or their electrical home needs. They understand that home improvements can be a big purchase, and having the option to finance home needs frees up money that can be spent in other ways for your family. The company has grown from a handful of in-house accounts to becoming the leading provider of financing to customers nationwide for solar, electrical and QuietCool Whole house fans and many other green and eco freindly products. They grew to be the nationwide leader by understanding the clients needs and how to address them, Aqua Finance, Inc is located in Wausau, WI . Their "small- town" approach to lending combined with their proprietary underwriting system help to approve more customers than most other lenders.

What Aqua Fnance Can Do For You
Financing your home improvement needs whether it be for solar energy, electrical home improvements, quite cool fans, will allow you more money to spend how you choose. Funding for your green energy will allow you and your family to have everything you need, without having to wait. By making a monthly payment you will have more far more flexible options and feel the pinch a lot less, and in these somewhat slow economic times why not have a little more cash in your pocket. Financing makes that possible and opens up more options for you and your money. Maybe you want a whole house fans to save on electric costs over the year, and to take your family on your yearly vacation with the energy savings. With the option of financing for your green energy improvements now you can do both.
How Does It Work
Financing has never been so easy! The approval and funding process for your financing transactions is simple and fast. Once the loan application is complete it can be submitted by phone, fax or online . An Aqua analyst will review the application, if approved we'll just need to get the loan documents filled out. The forms can be completed by hand or conveniently online, its up to you and we will take care of all the details. The original signed documents will be submitted to Aqua for funding. They review them and will verify the sale and terms with you the customer, and you are on your way to your new home improvements, it's that simple. Another great benefit is we make it convenient for the customer by giving you the option of installing payments. Where you have a fixed monthly payment for the length of time that you choose anywhere from 1-6 years. You can also choose a revolving line of credit which allows you to make minimum monthly payments based on the amount of the loan. It just depends on your families needs, the choice is up to you.
*Property owners should talk to their tax advisor on the deductibility of property tax payments.